We keep very, very busy at Heartfelt Tidbits but sometimes we take a moment to reflect on the wide-ranging impact we have on our community.
around 120 people served weekly
from a total of 25 different countries
We work with over a hundred new neighbors each week
Over the years, we've also come to recognize the value of weekly organized programs and we now offer classes, meetings, and work sessions six days a week which allow our communities to grow together.
6
recurring programs offered each week
30
Youth served weekly during the school year
100%
Citizenship test success rate
171
Youth participate in summer programming
serving 300+ hours per week
Volunteers are our heart and soul.
Nothing is more important to making the mission of Heartfelt Tidbit come to life than our volunteers. Whether it's driving around delivering donations, helping out in our community gardens, teaching weekly at English and Citizenship class, or even serving on our board of directors, our volunteers are the key to helping our newest neighbors feel welcome here in Cincinnati.
Want to join our groups of 113 dedicated volunteers? We have opportunities to help weekly, monthly, or occasionally. Check out these resources to learn more.
40
ENGLISH LANGUAGE TEACHING VOLUNTEERS
6
COMMUNITY GARDEN VOLUNTEERS
18
SPECIAL EVENT & FUNdRAISER VOLUNTEERS
8
summer camp volunteers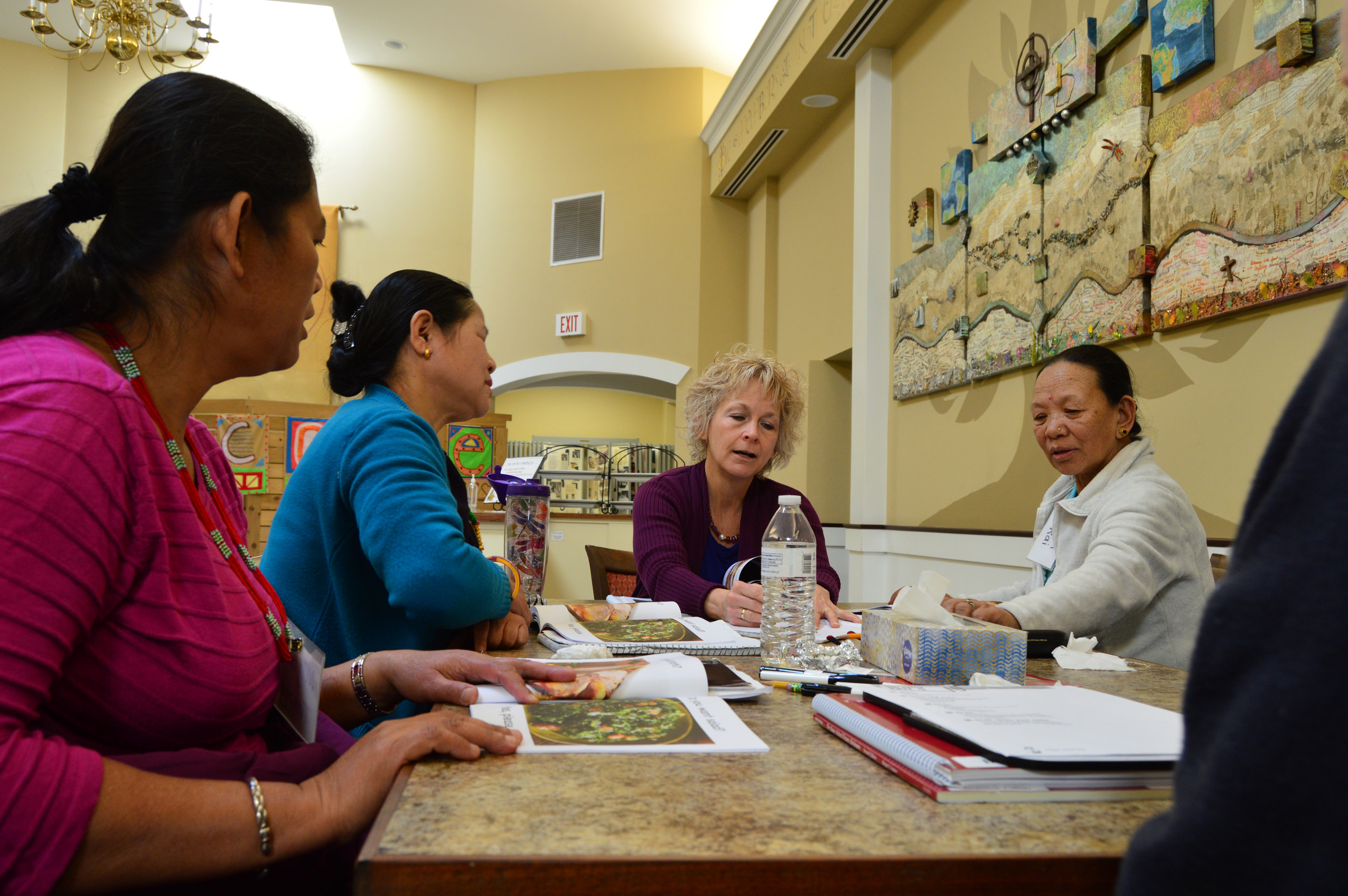 with programs in 11 locations
We work with partners to host programs and grow our reach
Because we're a low-budget operation, we've found we can increase our impact by partnering with other local organizations. Many of our programs are hosted within our partners' facilities in spaces that would otherwise be sitting empty. We also work in tandem with other local service organizations, providing referrals to each other and learning what each group excels in.
Our partners are all around Cincinnati! You can catch us at one our 5 community gardens located at various partner sites, bringing students for homework help at a public library branch, Academy of World Languages, the Islamic Center of Greater Cincinnati, and many more spots!
5
community garden locations
11
years of successful partnerships
2
English & Citizenship program locations
1
Annual fundraising event